Portraits
PEOPLE IN DANE'S WORLD
The story begins with Aaron and Amanda. Aaron was Dane's 2nd homeschool teacher we hired. He is a fabulous pianist and composer and overall amazing human. He spent a lot of time writing and composing music for what would go on to be accepted into the Fringe Festival in New York.
This is where Amanda comes in. She met Aaron in an audition for his cabaret "Behind Closed Doors" and soon ended up being Dane's substitute teacher. Amanda is incredibly kind and talented and it was she who discovered Dane's talent.
Brennan is one of Dane's most genuine friends. They have been friends since the 2nd grade when Dane was fully included in general education at Hermosa View school. They have remained good friends even though Brennan has gone off to college.
Shelly has been a friend of mine for 25 years and was very instrumental in creating danecapo.com. Funny thing is, she lives in Florida! Dane has only met her a handful of time. I personally think he captured her aura of overall Awesomeness.
Mary is a fabulous young lady who with her boyfriend Will set out to open a coffee shop in Long Beach to train and hire young adults with disabilities to be baristas. Dane had the opportunity to showcase his art there and work for a little while. Obviously she is very dear to Dane because he captured her tenderness with a ray of sunshine. Then came Merril!
Merril has been apart of Dane's life since he was 6. I was lucky enough to find Merril when we needed a qualified reading specialist to decide if he was capable. I was so very happy when she said he was. She worked diligently with Dane for 8 years. The boy can read!
We are not quite sure why he decided to paint Patrick and Randy.
Patrick was Gary's camera operator for years a long time ago and Randy is a friend of our cousin who Dane has met a handful of times at her house. I like that even without the close relationship he can paint a really cool impression.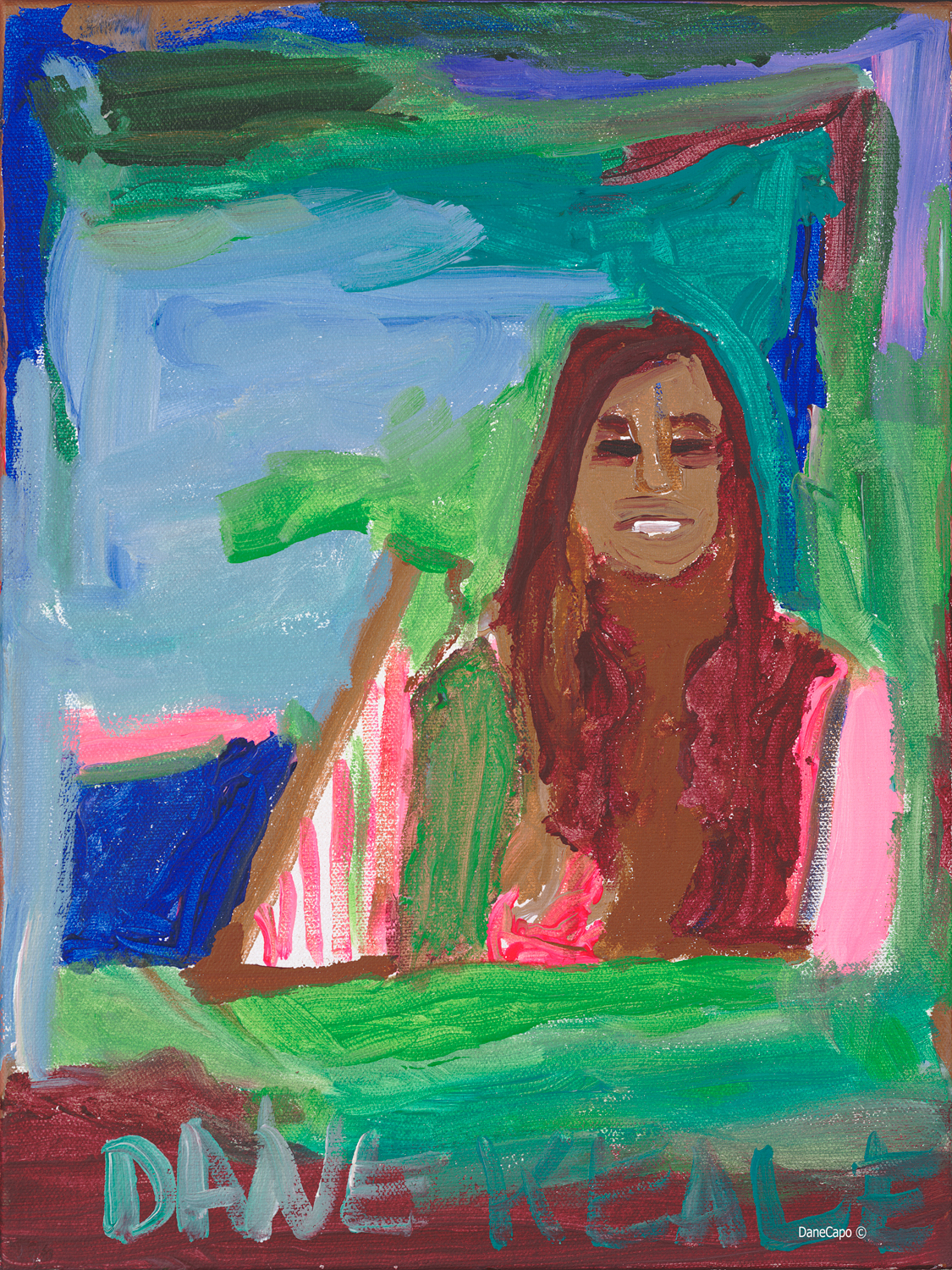 Ariana is my friend from elementary school. We have been friends for a long time and she is nice.
She is an artist and my friend.
Randy is a friend of my cousins. I met him at her house and he is nice.
I painted a picture of my sister because I thought she would like it.
Carol is Ariana's Mom and we go to lunch all the time.